Dependencies
Install Modloader
Install Forge
Download Thaumcraft 2 and place the zip into your Mods folder
Video Guide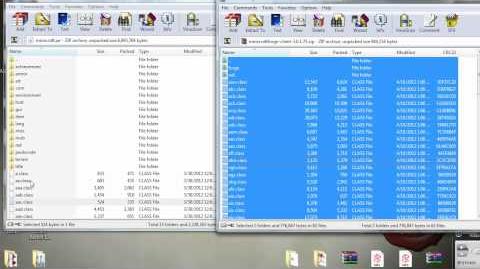 Config File Settings
If you wish to use the lower quality effects in my mod without using Minecrafts Fast Graphics mode, open the Thaumcraft2.cfg file in your .minecraft/config folder and change graphics.low=false to true.
You can switch off the portal see-through effect by setting portal.seethrough=true to false
You can tweak the aura / taint cap by changing aura.max.
You can change the rarity of natural taint areas with aura.taintspawn.
You can switch off the conduit drip effect with graphics.pipedrips.